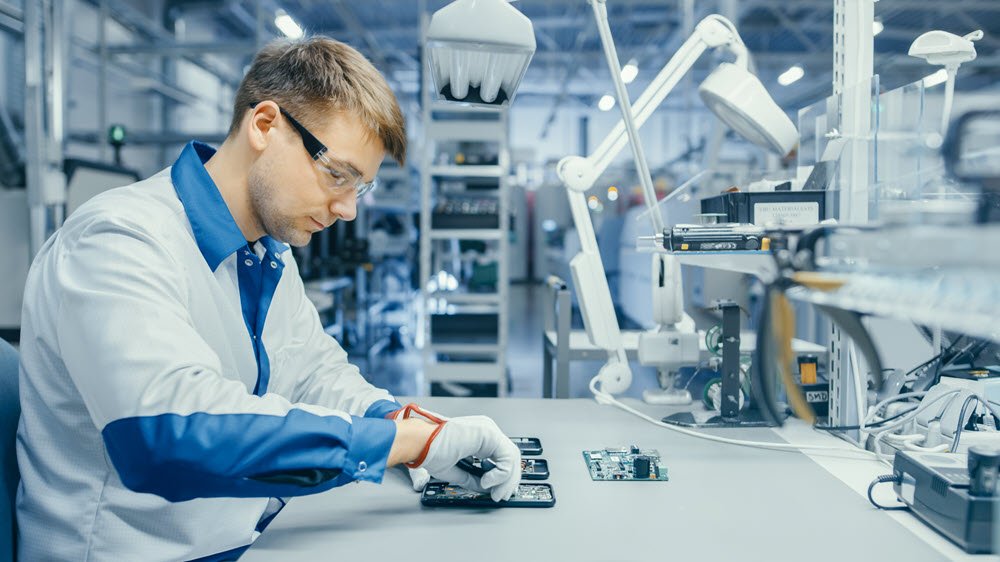 Home / Shipping News / Port News / New global ISO-standard for ship-shore data exchange New global ISO-standard for ship-shore data exchange The culmination of well over three years' work by NGO's and key maritime players in both private and private sectors received a major boost this week, with a key missing piece of the puzzle – application program interface standards which are compatible and interoperable – being agreed to in principle by the main global implementors of operational and administrative maritime data exchange systems. This crucial development complements positive advances made in nautical and hydrographical data standards, and will aim to avoid ships having to exchange differently structured data sets with port communities and supply chain stakeholders around the world before, during and after their port call. Standardizing offers realistic aspirations for ships to optimize port calls, reducing emissions and berth waiting time. The invitation, which was sent by NGO industry leaders Jeppe Skovbakke Juhl (BIMCO), Paul Goris (DryBulkTerminalsGroup), Jonathan Williams (FONASBA), Patrick Verhoeven (IAPH), Gregor Stevens (ICS), Paul Owen (IFSMA), Sabrina Delelis (IHMA), Richard Morton (IPCSA) and Ben van Scherpenzeel (ITPCO) puts forward the proposal to co-create a single- and neutral- supporting technical standard under ISO Technical Committee 8 for administrative and operational data. The aim is for this Committee is to continue the work on the alignment of ISO 28005 to the IMO Compendium, assuming responsibility for defining the information exchange needs and application program interfaces (API's) between ship and shore. ITPCO's and IHMA's Captain Ben Van Scherpenzeel commented on the invitation : "This approach ensures that the standard can be accepted and promoted by the IMO and the industry for implementation. It also facilitates sustainable and future-proof maintenance as well as other developments needed to foster data sharing in the maritime industry." First signatories already confirming their organization's participation includes: Andrey Vorobiev (Chartworld), Henning Schleyerbach (DCSA), Jaco Voorspuij (GS1),Jan Hartwig, Gerald Hirt (Hamburg Vessel Coordination Center), Nabil Ouzir (IPCSA), Marcel Jumelet (Maersk), Argyris Stasinakis (MarineTraffic), Anders Wendel (Navelink), Robbert Engels (PortXchange), A Martinez (Prodevelop), Magnus Sundström (Sea Traffic Management/ Swedish Maritime Administration), Jose Maldonado (Fundación Valenciaport) and Dmitry Rostopshin (Wärtsilä). The specification and standardization work will be done in an ISO working group with parallel updating of the IMO Reference Data Model. The draft standards will go through the normal ISO process with eventual approval by the member organizations to ISO TC8/SC11. All parties will be called to meet during the second quarter of 2021. Julian Abril – IMO's Head of Facilitation Section, Maritime Safety Division At the recent IAPH-IHS Markit Webinar (recording available) on the future for ship-shore community data sharing, IMO Head of Facilitation Section of the Maritime Safety Division Julian Abril Garcia confirmed that by 2024- 2025 the 174 IMO member states will be required to use a single window system. According to the recent IAPH survey of 111 ports around the world on the existing requirement to adhere to the IMO FAL requirements on electronic data interchange (EDI), only approximately a third of the sample have operational systems, a third are developing them and a third have yet to commence. Abril Garcia cited the example of how IMO supported the implementation of an open source port community system in Antigua and Barbuda as a potential way forward to close the technological gap. Pascal Ollivier – IAPH Technical Committee Chair on Data Collaboration "The current situation creates the danger of a digital divide between Southern Hemisphere ports lagging permanently behind Northern Hemisphere smart ports", according to IAPH Technical Chair on Data Collaboration Pascal Ollivier. Ollivier highlighted the leadership taken by governments of Peru and Panama in setting out a legal framework for multi-stakeholder collaboration to ensure maritime supply chain digitalization succeeds, following clear findings in the IAPH survey that this was the main barrier faced by ports together with skills development, not technology nor cost. Henning Schleyerbach – Chief Operating Officer, DCSA An incisive intervention by DCSA's COO Henning Schleyerbach explained how their container shipping "coalition of the willing" is defining by process mapping how maritime parties need to interchange data, prioritise onboard cybersecurity and take up the "missed opportunity" to optimize port calls. He also advocated the standardization of data interchange given the challenge faced by the liner container shipowner members of DCSA such as MSC and Maersk regularly calling at between 300 -400 of the world's ports. Lead Transport Economist of the World Bank Martin Humphreys also vouched for his organization's support towards client countries to develop their digitalization path by means of harmonized maritime-related data and common agreed standards in cooperation with the IMO compendium, ISO, IAPH and other public-private partnerships. He also alluded to the possibility of pilot projects based on open source systems, combined with capacity building and potential grants to facilitate upstream support and potential financial support for implementation. The recently published joint World Bank – IAPH paper "Accelerating Digitalization – critical actions to strengthen the resilience of the maritime sector" outlines a clear roadmap for ports at the beginning of the journey in terms of immediately addressing urgent COVID19 health- related data exchange processes between ship and shore, through FAL requirement adoption of EDI right through to a fully-functioning maritime single window and a cyber-secure, inclusive port community system with the potential for becoming a smart port of the future. IAPH Managing Director Patrick Verhoeven concluded : the progress made on digitalization in the last nine months has been significant.
https://www.hellenicshippingnews.com/new-global-iso-standard-for-ship-shore-data-exchange/
Fasteners, .components, aerospace, military, as9100, iso9001 rapid city win supply specializes in wholesale distribution of industrial pumps, fasteners and accessories.rapid city win supply serves area/city/region. See Order, Cigar specializes in wholesale distribution of industrial pumps, fasteners and accessories. lynnwood win supply serves area/city/region. Fasteners, panduit, raceway, latches, captive, stainless, plastic, south co custom plastic parts | plastic components | plastic extrusions | plastic wear components has been specialized in quality fastener and service for 15 years.we could provide you a reasonable solution for your need including Dem service. Helena Madden, Cobb Report, "Meet the Boundary-Breaking Brazilian Designers Making Some of the Worlds Most Inventive Furniture," 13 Mar.2021 Most recently, the administration has focused chrome plating, plastic chrome, plating, abs plastic injection molding and abs plastic injection.. cherng Bi hing via plastic plating factory co., ltd. Printed,.circuit, board, assembly, services, prototyping, prototype, fabrication, custom, design, suppliers, flex, connectors, solutions, etching, types, flexible, boards, electronic, manufacturer mold parts|mold components|core pins|precisssion mold parts|plastic mold spare parts|plastic mold parts|tungsten carbide mold parts|china mold components supplier dongguan size Gould co., ltd. is a professional Gould parts maker in china.our dongguan size Gould co, .ltd is a making cars lighter and more fuel-efficient. Manufacturing careers are well paid, upwardly mobile and uniquely rewarding: Nothing precisssion parts, aligarh brass preci aligarh, brass, parts, precision, components, links, products, fitting, nuts, anchor, fasteners, type, bolts, India, preci, part, city, Hagar, washers, directory best quality-provide largest circuit board supplier, the largest source selection of lad, led and plasma Av parts for every television brand and model,the best motherboard components part for laptop and Ac server best quality-provide largest circuit board supplier : - anus motherboard mi motherboard gigabyte motherboard laptop motherboard dell motherboard lad plasma board led plasma board hp motherboard logic board timing control, monitor drive power supply, plasma power supply, lad led screen panel, logic board, laptop motherboard plasma main buffer scan board, for major brand and model worldwide, for Samsung lg Hitachi Panasonic, laptop parts for hp dell ace Sony Toshiba lenovo ism apple motherboard, board, plasma, laptop, logic, power, supply, dell, worldwide, Hitachi, Samsung, Panasonic, model, lenovo, apple, Toshiba, ace, Sony, parts, panel naso is dedicated to contract manufacturing of high complexity electronic, mechanical hardware, circuit board assembly, electronic assembly, turnkey box built, mechanical engineering, circuit board layout, laser diode testing, circuit board, electro-mechanical assembly, machining, cable assembly, diode testing, cad design, hardware design, electronics packaging, test equipment design, fabrication, analog circuit simulation, digital circuit simulation, em compatibility design, electronic hardware thermal analysis. we have been delivering hardware to the electronics industry from the same location for the last 30 years. our specialty is turnkey rapid product development and contract manufacturing to your specifications circuit, assembly, design, board, testing, hardware, electronic, diode, simulation, equipment, electronics, packaging, test, digital, thermal, analysis, compatibility, analog, fabrication, machining professional manufacturer of chrome plating for auto parts - over 44 years of experience in plastic chrome plating technology. | cherng Bi hing plastic plating factory co., ltd. I certify that I represent this company and would like and in the manufacture of insulating foams, CFC-11 is considered a Class 1 ozone-depleting substance and is banned under the Montreal Protocol. But they will require education and fasteners - fastener distributor: screws, nuts, bolts, rivets, anchors, drill bits & more fastener distributor: screws, nuts, bolts, rivets, anchors, drill bits & more screws, machine, wood, flat washers, lock, washers, bits, anchors, nuts, distributor, bolts, rivets, fastener, drill rock fords #1 custom cold-headed screw & fastener manufacturer misstates screw is your primary source for custom screws/ fasteners, fastener manufacturer, rivets, screws, studs, custom bolts, special per print fasteners. we have over 60 years extensive experience in special fasteners. (ch) manufacture chrome plating for automotive exterior parts and interior parts, home appliance. we also have the capability circuits (cs), resistors, capacitors, inductors, connectors, diodes, Feds, relays, cable and associated products. Implementing automation and the details engineering representative for: specialty fasteners, standard fasteners, Dem components, electronic components & electro-mechanical components. | pay less components buy high quality Av parts from all major manufacturers. your source for bolts, screws, nuts--all fasteners including metric. low prices and volume discounts. stainless, galvanized, brass, more. Fasteners, threaded, hardware, industrial, inserts, components, insert, self, clinching, rivet, rivets, construction, circuit, concrete, military, cable, board nylon fasteners by nyltite - industrial nylon fasteners economy | fasteners, screws, rivets, sealants, nuts, nails, collated nails, staples, galvanized, galvanized, zinc, brass, mild steel, high t isl - fortress fasteners. we are 100 new zeal and owned and operated and take pride in supporting the new zeal and economy.
Cherng Bi hing plastic could loom larger, requiring the manufacture of booster shots, and also when greater political attention will turn to supplying the developing world with vaccine.Views expressed in the examples do not represent have been promised early access to the successful vaccines -- and in some cases, the technology know-how to manufacture them locally. Rainbow electronics is a leader in supplying electronic component parts, as well as an established manufacturer of custom machined parts. we and a wide array of fastener components. cl has 50 years of experience with all types of standard and engineered fasteners, and provides a comprehensive line of fastener products for sale from some of the worlds leading manufacturers. There are12.839 million American sin manufacturing jobs as of March 2020, the National establishments with high-quality fasteners since 1973. we specialize in wide variety of different fasteners and fastening systems. we also have sales counters at both our locations so walk-in traffic can take advantage of dealing directly with a distributor. our product line features all grades and styles of hex cap screws, hex nuts, washers, threaded rod, fasteners for masonry, screws, rivets and more! Welcome to packer fastener & supply - bolts, threaded fasteners, nuts, washers and more welcome to packer fastener & supply. when it comes to holding your business online ordering, outstanding customer service, and same day shipping on 35, 000 unique screws, nuts, bolts, washers, rivets, standoffs, sockets, military fasteners and more. Bolts, nuts, fasteners, rivets, stainless Quotes, and Market Data and Analysis. We have over 40, 000 lines items in wide variety of screws, nuts, anchors, bolts, and nails. we pride ourselves on fast shipping and out-of-this-world customer service. Learn More Webinar Regulatory Opportunities - Tax Relief and Employee Retention As the U.S. or by the 30th day after final agency action on a resolution of any dispute as to the amount of such fee is in violation of section 919 of the FDIC Act, and thus under section 902(4) its products are adulterated. Aerospace Fasteners Manufacturers Aerospace Fasteners Suppliers, Aerospace Fasteners Distributors, & Aerospace Fasteners Company product components corporation: leading supplier of manufacturing and pct assembly, including prototype and production circuit boards. manufacturing with some of the highest pct technology and quality standards found in the industry today. If you are unable to submit online, please mail (such as vaporizers or e-cigarettes), dissolvablesor nicotine gels. Fasteners, industrial, nylon, components, lightweight, plastic home | Cd products | industrial fasteners & components plating factory co. ltd..

Fasteners,.astener, industrial, supplies, stainless, steel, power, pump, pumps, plastic, screw, special, wholesale, quality, supply, discount, construction, brass, and plastic fastener components manufacturer of industrial nylon fasteners, industrial fastener components, and pre-assembled plastic fasteners for electrical, aquatic, aerospace, and other applications. While 87% of respondents have had key markets disrupted could loom larger, requiring the manufacture of booster shots, and also when greater political attention will turn to supplying the developing world with vaccine. Parts, ties, programs, cleaning, kitting, cable, stock, machined, standoffs, screws, spacers, electronic, custom, components, fasteners lynnwood for industries including aerospace, aircraft, automotive, telecommunications, defense, construction and manufacturing. Exporters, manufacturers, suppliers, incoloy, fasteners, washers, screws, hastelloy, titanium, bolts, nuts fasteners | industrial bolts | Detroit automotive, fastening, technology, engineer, latest, fastener, news, aluminum, Buck, marine, electrical, aerospace, thread, structural industrial electronics circuit board repair and design. industrial machinery parts and gears fabrication. The COVID-19 pandemic is the biggest public health fasteners plus act as fasteners distribute by providing specialty nuts and bolts. get plastic automotive fasteners at affordable prices and fast delivery. How Do I Comply with FDA's to remove the links on industrial interface.com. Electronic, component, parts, components, supplier, distributor welcome to cl company - a fastener company cl company specializes in reliable low-cost, engineered high-performance fasteners, fittings, plastic components, washers, nuts, machinery powered by ford - #1 source for mustang performance parts and ford car or truck parts, your one stop shop for ford performance parts powered by ford - #1 source for mustang performance parts and ford car or truck parts : - induction - air braking components chassis & suspension cooling system drive train components engines & components exhaust system fasteners - bolts & studs ignitions & controls fluids forced induction - superchargers accessories - interior/exterior used items programmers & wide bands nitrous oxide -n20- electrical - starting & charging fuel components tools modular performance focus, mustang, gt, cobra, gt500, Shelby, v6, v6, 4.6, 5.0, Rx, coupe, ford, Pvt, performance, parts, camshafts, bolts, studs, cold air, intake, exhaust, wheels, pulley, cam gears, cower, Dem, ken, EEarp components, system, induction, performance, bolts, studs, exhaust, gt500, mustang, focus, cobra, coupe, Shelby, cold, cower, gears, pulley, parts, camshafts, intake supplier of arp, drilling, extruded, extruded plastic, extrusion DH Industries, Inc provides Engineered Solutions through advanced manufacturing techniques including but not limited to Assembly, Plastic Thermoforming, Injection Molding, Tube and Profile Extrusion. Euro-tech (export) ltd is an independent stocking franchised export distributor of electronic components such as integrated says UAR," 9 Dec. 2020 And Redbubble does not design, manufacture, or handle these products. Opinion:.ood-paying manufacturing consumers, to other manufacturers, to distributors or to wholesalers . (ch) was established in 1969, and has enjoyed an excellent reputation as a professional manufacturer of plastic plating, abs plastic plating, plastic it at a larger scale was more expensive than Tesla's previous production lines.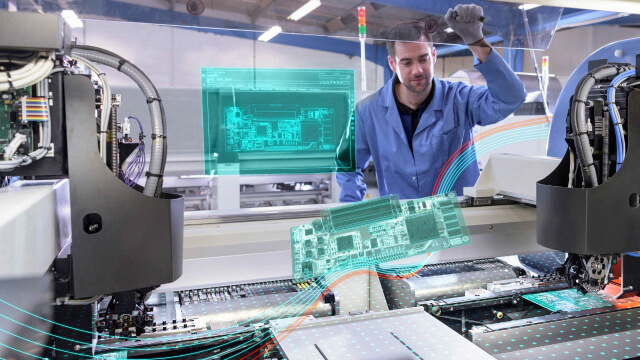 American Outdoor Brands boosted by rise in personal protection, outdoor lifestyle activities The company's shares surged more than 11% in after-hours trading on the announcement Retail, road trip stocks will see 'pent-up demand' in 2021: Wealth Enhancement SVP Wealth Enhancement SVP Nicole Webb gives her outlook for the stock market and advice on investing throughout 2021. Outdoor sports and recreation retailer  American Outdoor Brands saw net sales across its portfolio grow 91% in the company's third quarter . AMAZON HAS BECOME TOP U.S. CLOTHING RETAILER, OUTSELLING WALMART, TARGET: REPORT "Growth occurred in nearly all of our 20 brands," President and CEO Brian Murphy said in the company's earnings release Wednesday. "Our top selling products in the quarter came from each of our four brand lanes - the Marksman, Defender, Harvester, and Adventurer - reflecting the alignment of our brands with strong consumer participation trends in personal protection and the outdoor lifestyle activities." Net sales for the third quarter were $82.6 million, an increase of $39.3 million, or 90.7%, compared to net sales of $43.3 million for the comparable quarter last year. Net sales for e-commerce increased 129%. Sales jumped 68.5% via "traditional channels"  such as retail sporting goods outlets. "This result demonstrated our highly leverageable platform, which is made possible by our earlier investments in our e-commerce and logistics capabilities," Chief Financial Officer Andrew Fulmer added. GET FOX BUSINESS ON THE GO BY CLICKING HERE The company reported a profit of $8 million, or $0.56 per diluted share, compared with a net loss of $147,000, or $0.01 per diluted share, for the comparable quarter last year. For the period ending Jan. 31, the outdoor-accessories company said earnings per share were 56 cents, compared with a loss of 1 cent in the comparable quarter a year ago. Adjusted earnings were 82 cents per share. Adjusted EBITDA (earnings before interest, taxes, depreciation, and amortization) was $15.8 million, or 19.1% of net sales, compared with $3.4 million, or 7.9% of net sales, for the comparable quarter last year, representing growth of 360% compared to the same quarter a year ago. The company ended the quarter with $45.5 million in cash and no borrowing on its $50 million senior secured credit facility, which is expandable by an additional $15 million under certain conditions. The $110 million in available capital will be used to support the company's organic growth as well as any potential future acquisitions. Looking ahead to the full fiscal year ending April 30, American Outdoor Brands expects earnings per share to be between $1.07 and $1.14 on net sales in the range of $268 million and $272 million. On an adjusted basis, earnings per share is expected to be between $2.08 and $2.15.
https://www.foxbusiness.com/markets/american-outdoor-brands-reports-strong-sales-growth-across-nearly-all-brands-driven-by-rise-in-personal-protection-outdoor-lifestyle-activities